8:28 Solutions | Web Design, SEO
Web Presence Strategy Review (with FREE GIFT below)
(please turn up the volume on your speakers to hear the audio)
Ready to dive deeper – for FREE?
Click below to schedule your FREE 30-minute strategy session
Strategy Planning Session
The FREE Strategy Planning Session is a time scheduled, at your convenience, to talk more in-depth regarding your business' current web strategy, the results you are seeing, and ways that those results can be increased.  Increasing the results from your web presence translates to more people looking for your business or service being able to find you, which results in more sales and increased revenue.
Benefits from a Strategy Planning Session
As promised, and as a thank you for taking the time to watch this brief video, I have a special Thank You gift for you. This tip is something you can start doing immediately to be found by people looking for your service online – TODAY!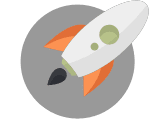 We're Here To Help Your Business Blast Off!
Through Creative Ideas, Innovation & Sheer Determination